Computing
Computing: – 'Alan Turing gave us a mathematical model of digital computing that has completely withstood the test of time. He gave us a very, very clear description that was truly prophetic.' (GeorgeDyson)
The computing curriculum seeks to provide pupils with the opportunities to explore the vast and ever-changing possibilities of technology, preparing them to confidently exist, engage and interact with the digital world they are growing up in. We aim to develop computational thinking and key computer skills in order to find, explore, analyse, program, present and communicate information competently, creatively and responsibly, alongside the emotional intelligence and awareness required to express themselves safely online and in a digital environment.
Computing is taught as a discrete subject to ensure basic computer skills are secure and can subsequently be used to support and enhance learning across the curriculum. In addition, the approaches focused upon in becoming a computational thinker (tinkering, creating, debugging, persevering and collaborating) can be linked to closely to PSHE and the development of pupils as a whole. The use of computational language is vital in order to immerse pupils in a vocabulary-rich environment, ensuring they are fully prepared to actively engage in the digital world around them.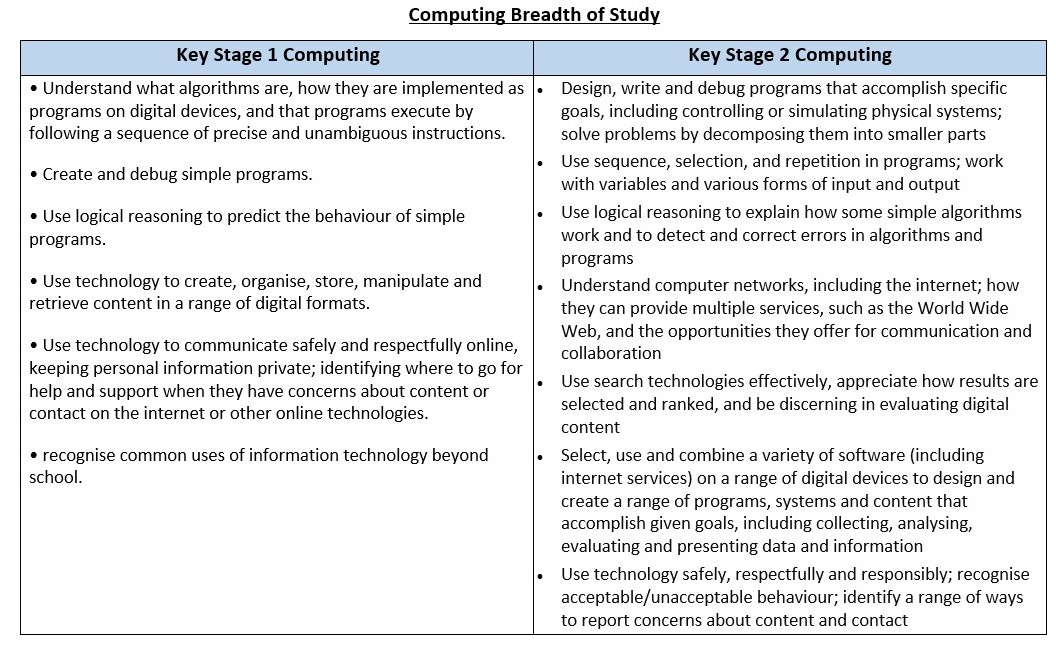 Computing curriculum overview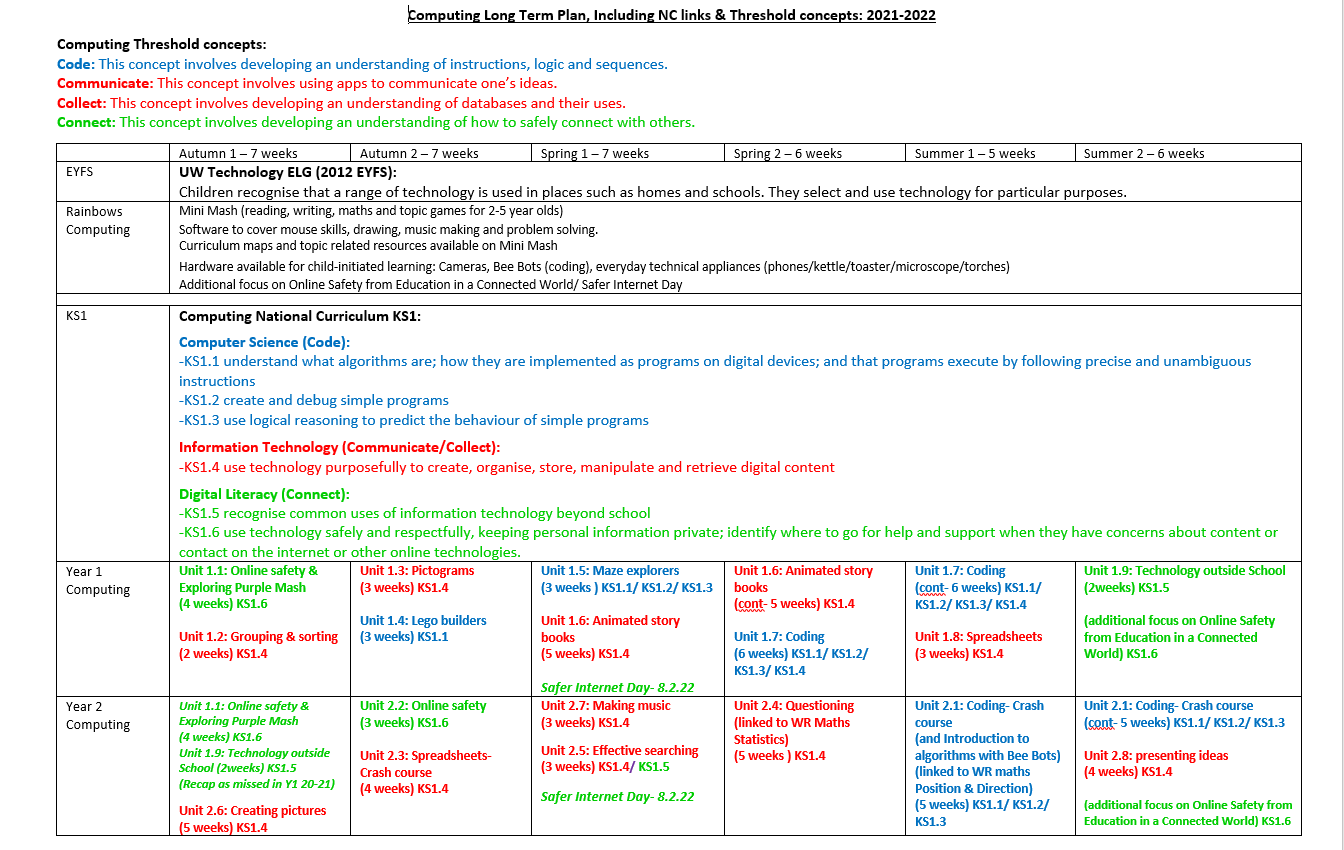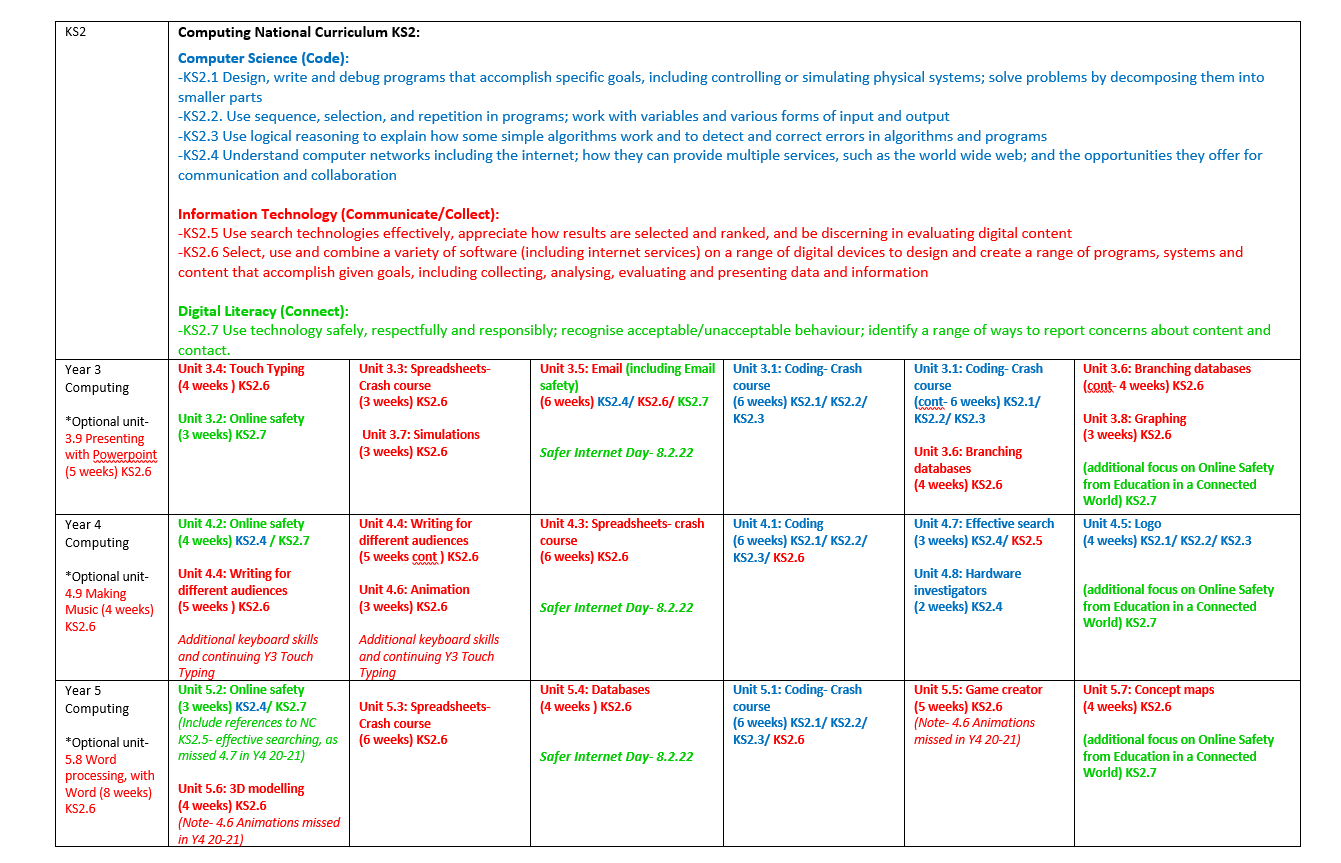 We use Purple Mash, an online platform to support the teaching of Computing. Please find below parent guides to support the use of Purple Mash at home.