St Pancras Reception Open Events - Click for Details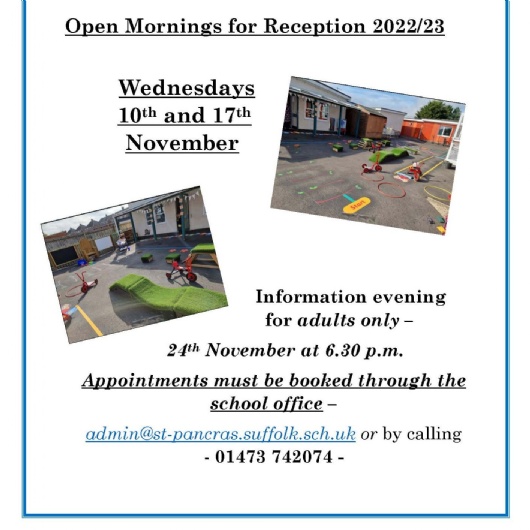 St Pancras Catholic Primary School Open Events - Intake 2022/23
'We provide a stimulating environment which enables children a secure foundation and allows them to 'live life in all its fullness'.
Due to local Covid guidelines the Open Evening event on the 24th of November is now a Virtual event. We would like to invite you to join us for a collaborative Microsoft Teams meeting where we aim to give you the best insight into the community at St Pancras as possible.
The event will include the following:
Mrs Aldous - Reception teacher - Discussing the curriculum and how your children will be transition from their nursery setting.
Mrs McGhee Wallace - The Headteacher - Talking about the school as a whole, its strengths, ethos and core values
Talks from other key subject teachers
Click Here to join us on the 24th November 2021 at 6.30
(No additional software is required to attend)
We very much look forward to welcoming you!